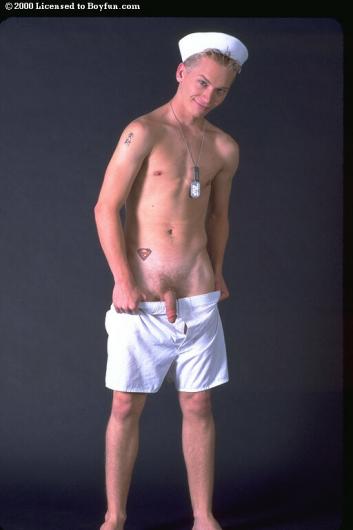 Wow! I never thought a sailor's uniform would look this hot on (or on this case, off) a hot twink like Adam. I find the white sailor's cap cute and goes well with the white boxer's this pretty boy's pulling down. Oh, and his cock isn't so bad, either.
I think it really is true what they say about men in uniform: that they're so fucking irresistible when wearing one. I certainly wanted to fuck this twink in or out of his uniform. He's just so handsome and so sexy that even if he was wearing a Burger King uniform, I'd make sweet gay love with him just the same.
Click on the picture of this twink sailor and admire his skill at using his big, hard mast.