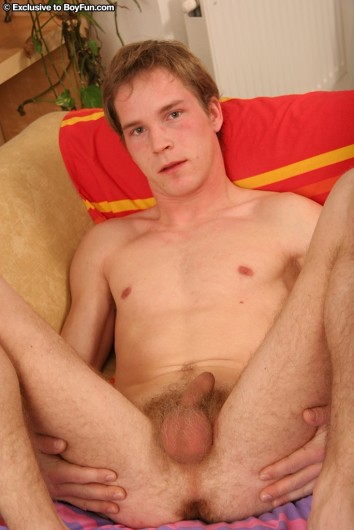 This blog entry is especially for those with a hairy twink fetish. I think y'all would find it difficult not to notice the thick jungle that Tommie has growing from his pubic area (good thing it's not as thick as to hide his big cock). Goddamn! Even his ass hole's got a fur coat surrounding it. Hmm…I wonder how ticklish it would be to fuck this twink up the ass.
Heck, just the thought of going down on Tommie makes me giggle coz I can just imagine how ticklish his pubic hair would be when it hits me in the face. He probably needs a trim, but hell, I think a lot of you gay hirsute fans would beg to differ. Like I said, this Lusty Puppy Gay Porn blog entry is for you hairy twink fans. 😉
Click on the picture and watch Tommie put whip cream all over his body and shave his hairy man suit. Just kidding, although if you click on the picture, you'll see more naked twinks like him (furry or hairless).